The Board
The Governing board consists:
President
Secretary
Treasurer
Elected Member from the host organising committee of the upcoming International Celiac Disease Symposium (ICDS), Sheffield, UK, 2024

Four other elected Members
Dr Robert Anderson - President of the ISSCD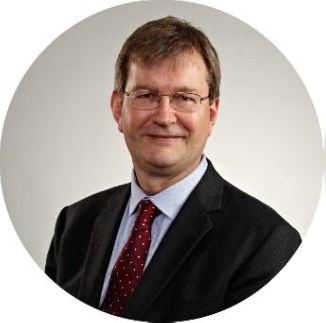 Dr Anderson is a consultant gastroenterologist, EndosQ, Mackay, honorary senior fellow, Wesley Medical Research, Brisbane and director/CEO and co-founder of Novoviah Pharmaceuticals, Brisbane, Australia. Dr Anderson has a global and multi-disciplinary perspective on celiac disease. Over the past 30 years he has developed a diverse set of skills and has had extended periods living in four countries while developing expertise in clinical, scientific, commercial and patient support aspects of celiac disease. He is an adult gastroenterologist, translational immunologist, and pharmaceutical and diagnostic developer.
Dr Iris Jonkers - Treasurer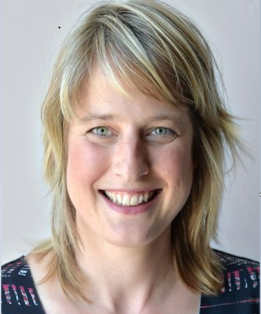 Dr Jonkers is and associate professor, University Medical Center Groningen (UMCG), Netherlands. Throughout her career Iris has sought to understand how gene expression is regulated and affects biological processes in health and disease. Since 2014, Dr Jonkers has investigated transcription regulation in celiac disease and has since specialized in understanding how gene expression and disease pathways are affected by genetic factors associated with autoimmune diseases.
Professor Kalle Kurppa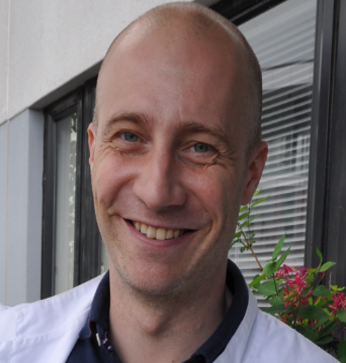 Prof. Kurppa is currently working as a Professor of Pediatrics (acting) in the Tampere University and Tampere University Hospital. He has more >100 clinical and translational publications about celiac disease, including both pediatric and adult studies. He is also participating very actively in research training. His previous work around the diagnostics and screening of celiac disease has had major impact on the recent diagnostic guidelines. The main topics of current research are to decipher the early environmental triggers of celiac disease and to further improve the serological and histology-based diagnostics. Other topics of interest are early screening of celiac disease and transition of pediatric patients to adult care. Kalle is an active participant of the large prospective DIPP and TEDDY birth cohort studies investigating the early development of type 1 diabetes and celiac disease, as well as a core member of the ESPGHAN celiac disease study group.
Dr Edwin Liu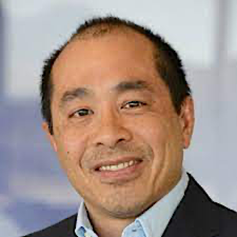 Professor of Pediatrics, Children's Hospital Colorado, University of Colorado School of Medicine. Director of the Colorado Center for Celiac Disease, USA . Dr Liu is a pediatric gastroenterologist and director of the Colorado Center for Celiac Disease and part of NASPGHAN's Celiac Disease special interest group. He is one of the founding members of the Society for the Study of Celiac Disease and inaugural council member. His specific interest has been in celiac disease serology, mass screening and celiac disease epidemiology, particularly as it relates to type 1 diabetes. He is seeking to help expand collaboration in pediatric celiac disease in the US to other countries internationally through their collaborative groups within NASPGHAN and also through RAISE-CD.
Professor David Sanders
Professor Sanders is a professor of gastroenterology and a consultant gastroenterologist at the Royal Hallamshire Hospital and the University of Sheffield. The Sheffield Unit has been designated as the National Centre for Refractory Coeliac Disease (NHS England) and a World Endoscopy Organisation GI Centre of Excellence (2020). He has published >400 peer reviewed papers (H-score > 85). He is internationally recognised for his work in celiac disease. He is particularly pleased to have been elected onto the ISSCD board again in order to facilitate the ICDS planned for Sheffield in 2024.
Professor Ludvig Sollid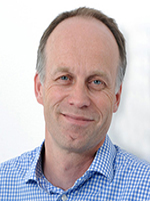 Professor at the University of Oslo and a senior consultant at the Oslo University Hospital - Rikshospitalet. Also director of the KG Jebsen Coeliac Disease Research Centre, Norway. Professor Sollid's research interests are focused around genetics and immunology of autoimmune diseases in general and celiac disease in particular. His group has made important contributions to the understanding of the molecular basis of celiac disease, in particular the role of HLA genes, the existence of gluten reactive (HLA-DQ restricted) T cells in the celiac intestinal lesion, the identification of immunotoxic gluten peptide sequences and the involvement of the transglutaminase 2 in the pathogenesis of the disease. His group is currently working on the characterization of the antigen receptors of T cells and B cells that recognize the celiac disease relevant antigens gluten and transglutaminase 2.
Dr Elena Verdu - Secretary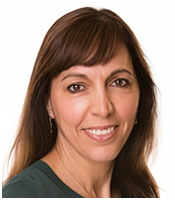 Dr Verdu is professor of the Division of Gastroenterology and associate director of the Farncombe Family Digestive Health Research Institute (FFDHRI), Department of Medicine. Also director of Axenic Gnotobiotic Unit, McMaster University and research chair, tier 1 in microbial therapeutics and nutrition in gastroenterology, Canada. Her work is focused on gut bacteria and their effect on gut function and inflammation. Dr Verdu has developed a program to investigate host microbial and dietary interactions in celiac disease and IBD. Her research aims at deciphering commensal and opportunistic pathogen metabolism of gluten and other dietary proteins and how that process affects their inflammatory capacity in the host.
Dr Fabiana Zingone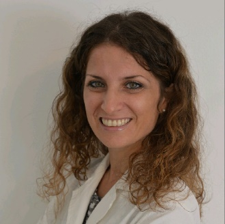 Dr Zingone is an assistant professor at the Gastroenterology Unit of the Azienda Ospedale Università Padova, Italy. She conducts her research and clinical activity on immune mediated gastrointestinal disorders with a particular focus on celiac disease and inflammatory bowel disease. She is the author of more than 120 peer reviewed publications, mostly on the topic of gluten related disorders. She is also a member of the board of SIGE (Italian Society of Gastroenterology and Digestive Endoscopy) and recently published the Italian guidelines for celiac disease. She teaches gastroenterology to medical students, residents in gastroenterology, and PhD students with a particular focus on celiac disease, inflammatory bowel disease, and malabsorption.
Ex-Officio members of the ISSCD Board
Dr Michael Schumann - President of the ESSCD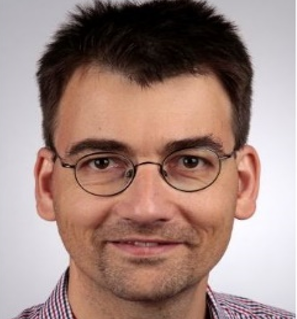 Dr Schumann, specialist in internal medicine, Medical Clinic for Gastroenterology, Infectious Diseases and Rheumatology, Charité, Berlin
Dr Benjamin Lebwohl - President of the SSCD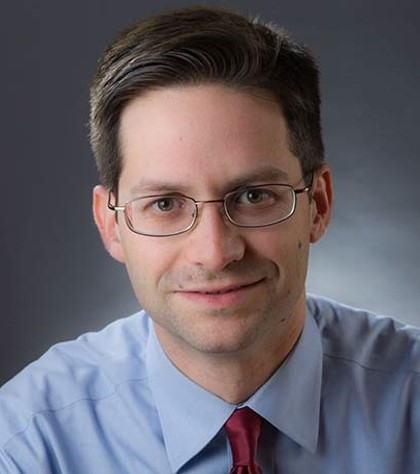 Based at the Celiac Disease Center at Columbia University, Dr Lebwohl is collaborating with institutions in the United States and abroad in the areas of epidemiology, patterns of care, and the natural history of celiac disease. He is the author of more than 300 peer reviewed publications, mostly on the topic of celiac disease and gluten. He currently serves as a member of the Gastrointestinal Drugs Advisory Committee of the United States Food and Drug Administration. He is heavily involved in medical education and lectures regularly to trainees on topics including celiac disease, clinical decision making, quality improvement, pseudoscience, diarrhoea and colorectal cancer screening.
In general, these Members will serve a term of two to four years. They will be elected by the General Assembly for a two year term and can be re-elected for one further two year term.
In case a Member of the Board resigns, the remaining Board Members have the right to co-opt a temporary replacement until the next General Assembly. The Governing Board will meet at least once per year. The Governing Board will have a meeting during the International Celiac Disease Symposium.