Pediatrics
Complementary serological investigations in children with celiac disease is unnecessary during follow-up
Between 2009 and 2014, test results of hemoglobin, ferritin, folate, vitamin B12, calcium, vitamin D (25[OH]D), free thyroxin, and thyroid stimulating hormone of children with celiac disease(CD) regularly seen at the Leiden University Medical Center were investigated. Of the 182 children evaluated (n = 119 new diagnoses) there was Iron deficiency (28%) and iron deficiency anemia (9%) at the time of diagnosis of CD. Folate (14%), vitamin B12 (1%), and vitamin D deficiencies (27%) were also seen.
At follow-up, iron deficiency, iron deficiency anemia, and folate and vitamin D deficiency were observed in 8%, 2%, 3%, and 25% of patients, respectively. Vitamin B12 deficiency, hypocalcemia, and thyroid disease were not found.
Complementary blood investigations are relevant at the time of diagnosis of CD but have little diagnostic yield during follow-up visits once the patient is placed on a gluten-free diet.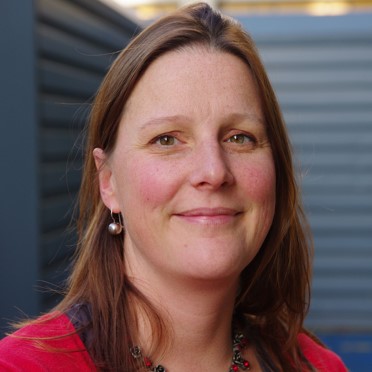 Dr Margreet Wessels, Paediatric Gastroenterologist, Leiden University Medical Center, the Netherlands gives us her views:
Did you expect to see nutritional deficiencies to this extent in children at diagnosis of celiac disease?
"Yes, it correlates well with what was already known, with the exception of vitamin B12 deficiency, which was much lower than found previously in adults.
Do some vitamin deficiencies improve more than others after diagnosis of celiac disease? It's reported there was a vast improvement in iron deficiency, iron deficiency anaemia and folate at follow up but the percentage with vitamin D deficiency remained high. Can you explain this?
".. the results demonstrate that vitamin D deficiency is not due to celiac disease. It is affected by other factors, such as sun exposure, lack of vitamin D containing food etc."
How quickly do vitamin deficiencies improve on a strict gluten-free diet? What was the follow up period for your research?
"We saw most deficiencies recover after six months, but the results reported are after one year."
Do you feel testing for vitamin deficiencies should be routine at diagnosis?
"Yes, I do, usually the deficiencies respond well to the gluten-free diet, but in case they do not resolve supplements should be prescribed."
What would you recommend to healthcare professionals seeing children with nutritional deficiencies at diagnosis of celiac disease? Would you recommend supplementation and if so, for how long?
"Deficiencies of iron, folate and vitamin B12 do not require treatment at diagnosis once a gluten-free diet is started. They do need follow-up and if deficiency persist after 3 - 6 months adequate supplements should be prescribed for a period of 8 - 12 weeks with assessment afterwards. With regard to vitamin D, I would recommend oral vitamin D supplements, if needed together with calcium."
Why is it so important to follow up children with celiac disease?
"It is important in the first place to see whether children respond to the gluten-free diet. Furthermore, it is important to see whether children comply with the diet, or have (age specific) problems with it due to its difficult nature. Attention to co-morbidities is also necessary."
What follow up should children receive?
"An annual/bi-annual visit with their doctor with assessment of growth, complaints, diet-compliance and celiac specific serology."
Reference:
Wessels MM, van Veen II, Vriezinga SL et al. Complementary serological investigations in children with celiac disease is unnecessary during follow-up. J. Pediatr. (2016) Feb 169: 55-60